Dr. Emmanuelle van Erck, PhD
Speaker – ABnR Academy
ESMP – Equine Sports Medicine Practice
Dipl ECEIM – European College of Equine Internal Medicine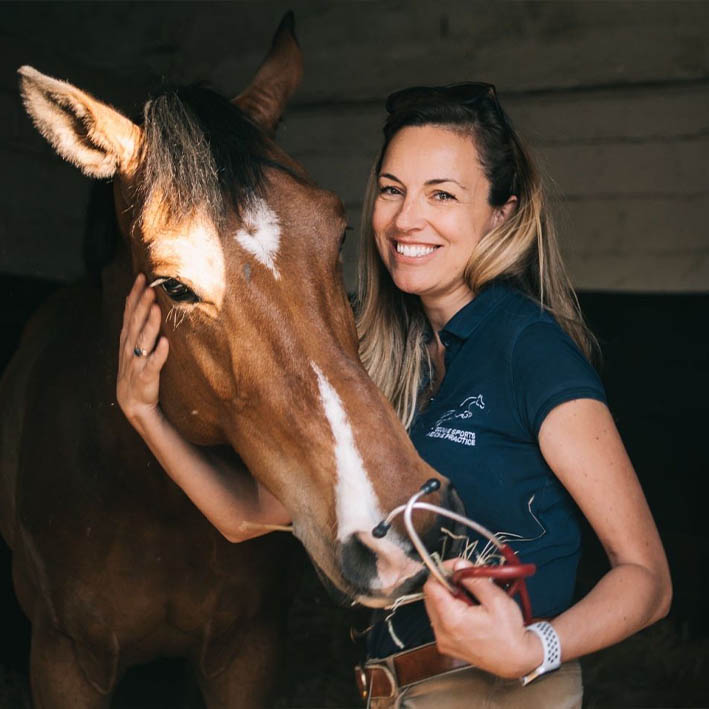 More Information
About Dr. Emmanuelle van Erck
Emmanuelle graduated in 1996 from the French Veterinary School of Maisons-Alfort.  She obtained a PhD on respiratory function testing in horses at the University of Liège (Belgium). After working two years in internal medicine at the equine clinic at the veterinary school of Lyon (France), she returned to the Equine Sports Medicine Centre in Liège in 2000. She specialized in the investigation of performance and poor performance in equine athletes of all disciplines, from racing Thoroughbreds to elite endurance horses. From 2006, she contributed to developing the equine sports medicine unit in the CIRALE in Normandy (France) where she consulted as senior clinician.
In January 2010, she launched her own ambulatory referral practice, the 'Equine Sports Medicine Practice' (ESMP) based in Belgium. ESMP offers specialized service in equine internal and sports medicine throughout Europe and the world.
The Royal Belgian Federation of Equestrian Sports has appointed her as team veterinarian in 2015. She is president of the Belgian Equine Practitioners Society (BEPS).
Emmanuelle is a diplomate of the European College of Equine Internal Medicine (ECEIM) and a veterinary expert for the FEI. She is author or co-author of over 50 peer-reviewed scientific articles and regularly lectures at international conferences.
She was awarded the BEVA Trust Peter D Rossdale Open Award for her paper entitled "Dynamic respiratory videoendoscopy in ridden sport horses: Effect of head flexion, riding and airway inflammation in 129 cases", published in Equine Veterinary Journal, 2011.
back to Speaker overview