Dr. João Paulo Marques, DVM
Speaker – ABnR Academy
Equidesporto
FEI Official Vet
Certified Animal Chiropractor (IVCA)
Certified Veterinary Acupunturist (IVAS)
Certified Equine Rehabilitation Practitioner (CERP)
Board Vet of Veterinary Rehabilitation and Physical Therapy (IAVRPT)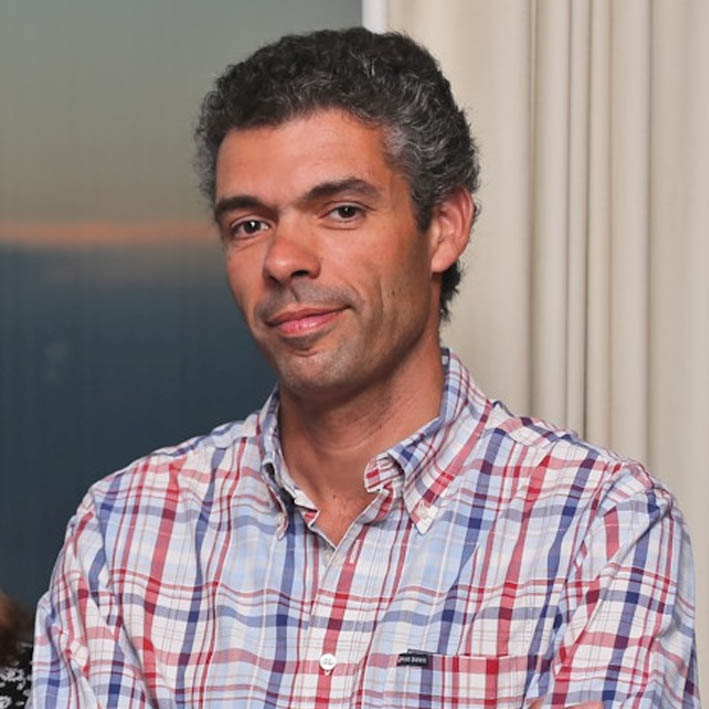 More Information
About João Paulo Marques
Dr. João Paulo Marques is certified in Animal Chiropractic (IVCA) as well as Veterinary Acupuncture (IVAS). Besides being an FEI Official Vet, Paulo is a Certified Equine Rehabilitation Practitioner (CERP) by the University of Tennessee as well as an instructor of CERP in Europe and a present member of the Board of Veterinary Rehabilitation and Physical Therapy (IAVRPT). Due to trememdous experience, he was a member of the Veterinary Physiotherapy Team at the Tokyo 2020 Olympic Games in 2021.
Paulo was also former director at the Equine Rehabilitation Centre Hidrovet in Portugal and runs the equine veterinary practice Equidesporto.
As former president of the Portuguese Association of Veterinary Acupuncture (APAMV) and guest professor Paulo is extremely experienced in lecturing and teaching.
back to Speaker overview