Dr. Christine Fuchs
Speaker – ABnR Academy
German Board Certified Equine Specialist
Certified Animal Chiropractor (IAVC)
Certified Animal Acupuncturist
FEI Permitted Treating Vet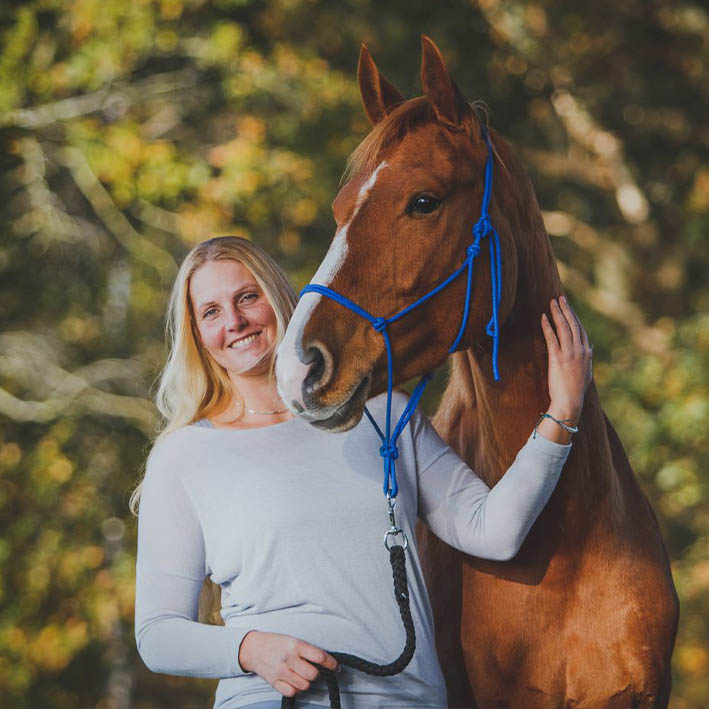 More Information
About Dr. Christine Fuchs
Dr. Christine Fuchs will be talking about the super interesting and super important topic ´sleep deprivation in horses´. And let´s be honest – sleep deprivation is still not too far up on our own differential diagnosis list, if we are talking about grumpy horses or performance loss, right?
Well, we are pretty sure, Christine is going to change our point of view – being an internationally known expert with her doctoral thesis (Ludwig-Maximilian-University of Munich, Germany) on narcolepsy and REM sleep deficiency in horses and a ton of experience in this field.
After doing her vet studies at the University of Giessen from 2002 – 2008, Christine was working in several reputable Equine Clinics until 2018, before she came to Tierklinik Lüsche in 2019.
Besides being a certified Animal Chiropractor (IVCA, 2011) and Animal Acupuncturist (2021), Christine is also approved by the German Board as Equine Specialist (2012) and FEI permitted treating Vet (2013).
Tabular CV Information
2002 – 2008
Studies of Veterinary Medicine, Justus-Liebig-University Giessen, Germany
2008 – 2018
Veterinarian in 3 private Equine Clinics in the South of Germany
Since 2011
IVCA Certified Veterinary Chiropractor
Since 2012
Qualified Veterinary Specialist for Horses
Since 2013
FEI Permitted treating Veterinarian
2014 – 2017
Doctoral thesis on narcolepsy and REM sleep deficiency in horses, Ludwig-  Maximilian-University of Munich, Germany
2015 – 2018
Equine Specialist, InGeneron Equine GmbH, fat derived stem cell therapy Munich, Germany
2017 – 2018
Research associate, Ludwig-Maximilian-University of Munich, Germany
Since 2019
Veterinarian, Tierklinik Luesche, Germany
Since 2021
Animal acupuncturist
back to Speaker overview