Dr. med. vet. Doris Börner
Speaker – ABnR Academy
IUVET – Dr. Doris Börner
Residency Neurology (ECVN)

Certified Veterinary Chiropractor
Certified Veterinary Acupuncturist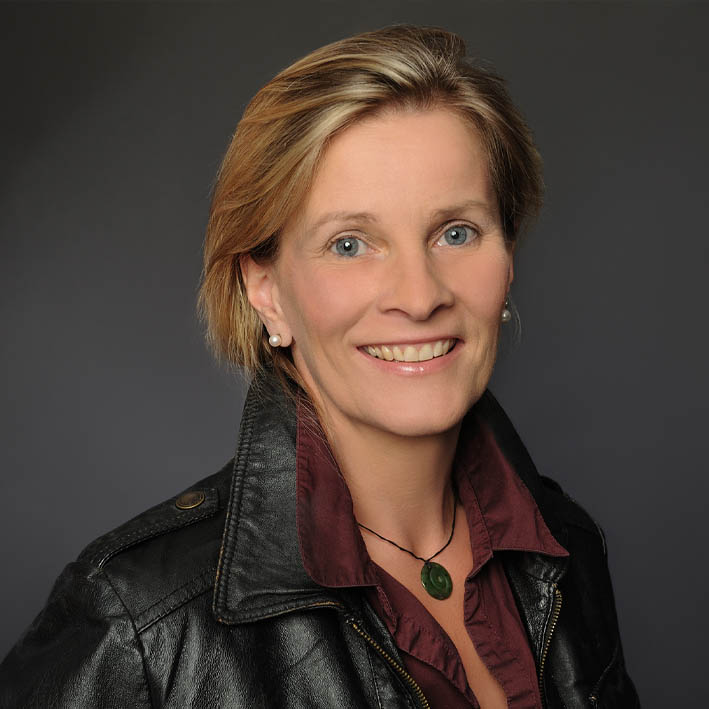 More Information
About Dr. Doris Börner
Dr. Doris Börner studied veterinary medicine in Berlin and Hannover until 1997. After her thesis and some years in private clinics, she completed a residency program of the European College of Veterinary Neurology (ECVN) at the University of Veterinary Medicine in Berne, Switzerland, and worked as medical advisor and head of small animal and horse business for Boehringer Ingelheim (Switzerland).

Dr. Börner is certified veterinary acupuncturist and chiropractor and active at the Fascia Research Society (FRS). She is running a private practice (www.iuvet.de) for neurology and integrative veterinary medicine in Hamburg, Germany.
Besides her clinical work, Dr. Börner is Bord member of the International Veterinary Chiropractic Association (IVCA) and Co-Editor of the veterinary manual therapy journal "Hands on" published by Thieme. In cooperation with a management consultancy, she also coaches students and veterinarians during their professional career.
Her national and international lecture activities focus on the interactions of pain- management and pain-perception, trauma, and fascia.
Tabular CV Information
1997
Degree in Veterinäry Medicine after studies at ´Freie Universität Berlin´and ´Tierärztliche Hochschule Hannover ´
1999
Doctorate graduation from ´Institut für Pharmakologie, Pharmazie und Toxikologie an der Tierärztlichen Hochschule in Hannover´ lead by Prof. Dr. W. Löscher (ambassabor of the ´International League Against Epilepsy, ILAE´)

– 2003
Vet at ´Kleintierklinik Bremen Dres. Dürr & Rosenhagen´
Focus on surgery and ophthalmology.

– 2003
Medical care and supervision of ´Tierheimes vom Bremer Tierschutzverein e.V.´
– 2006
Residency in Neurology (ECVN) at ´Tierspital in Bern (CH)´
supervised by Prof. Dr. A. Jaggy and Prof. Dr. M. Vandevelde – European College of Veterinary Neurology (ECVN)

– 2006
Medical care and supervision at the rehab department includin manual physiotherapy, aqua treadmill and magnetic field therapy.

– 2013
Research at Boehringer Ingelheim Animal Health in Basel (CH)
Fokus: Pain therapy and neurology in horses and small animals.
Initiator of advanced training in equine medicine at ´Tierspital Bern und Zürich´

2018-
Directorate and management at the ´German Equine Veterinary Association (GPM/GEVA)´


Publikations and lecturing experience:
Narkolepsie/Kataplexie bei einem Deutschen Wachtelhund (Kleintierpraxis)
FIP in cats (J Feline Med Surg)
Encephalitis in French Bulldog (J Small Animal Pract)
Referentin für die ESAVA
Advanced training / Qualification:
Chiropractic in animals, International Academy of Veterinary Chiropraktik (IAVC) at AECC in Bournemouth (UK)
Akupuncture in animals, Chi Institute Europe and Association of British Veterinary Acupuncturists (ABVA)
Human-Akupuncture (A-Diploma), Deutschen Ärztegesellschaft für Akupunktur (DÄGfA)
Applied Kinesiology (Dr. Carl DiStefano)
Advanced Chiropractic (IAVC)
AO-Kurs Osteosynthesis (Bad Langensalza)
Guest Student Neurologie und Ophthalmologie, Inselspital Bern (CH)
Guest Student Animal Health Trust in Newmarket (UK), department Neurology and Ophthalmology
back to Speaker overview