Dr. Nadine Blum
Founder & Speaker – ABnR Academy
DVM, Equine Hospital ´Tierklinik Lüsche GmbH´
Board Certified Specialist in Equine Medicine (GER)
Board Certified Specialist in Equine Chiropractic (A) (IAVC, IVCA)
Equine Ostopath and Physiotherapist (DIPO)
Associate Lecturer at Veterinary University of Giessen – GER
Co-Founder of the ABnR – Akademie Dres. Blum&Rohrbach Veterinäre PartGmbB (ABnR)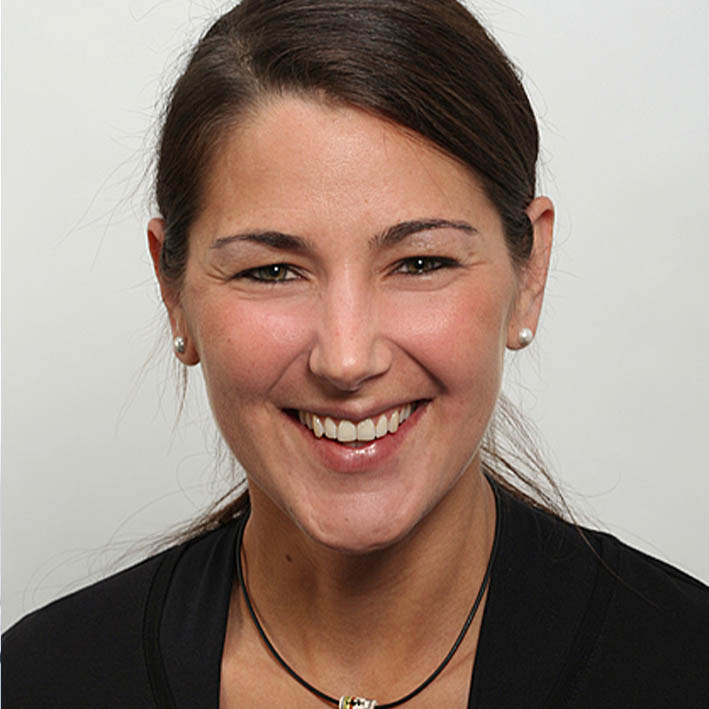 More Information
About Dr. Nadine Blum
Dr. Nadine Blum graduated from Veterinary University in Gießen, Germany in 2000. Her special interest in equine orthopedics guided her to her doctor thesis and postgraduate doctor´s degree.
Due to her focus and main interest into anatomy and biomechanics she completed the osteopathic and physiotherapeutic education at the German Institute for Equine Osteopathy (DIPO) from 2005-2007 and was certified by the German National Federation (FN).
In 2009 Dr. Nadine Blum passed the animal chiropractic education at the IAVC (International Academy of Veterinary Chiropractic) and was certified by the International Veterinary Chiropractic Association (IVCA).
Whilst working in various equine hospitals in Germany and overseas Dr. Nadine Blum was always dedicated to the integrative orthopedic care of sports horses as a specialist in equine medicine and animal chiropractic, which led her to the position as senior vet and assistant medical director in rehabilitation at the equine hospital ´Tierklinik Lüsche GmbH´, Germany in 2016.
Besides main occupation as a vet Dr. Nadine Blum is committed to teaching as associate lecturer at Veterinary University of Giessen and Leipzig, Germany and was a private lecturer at the International Academy of Veterinary Chiropractic (IAVC) before she co-founded the ABnR – Akademie Dres. Blum&Rohrbach Veterinäre PartGmbB.
Nadine is active and committed to different national and international scientific and working groups – amongst them the ´International Task Force on Laterality in Sports Horses´, the ´International Equine Cervical Group´, the ´International Equine Manual Therapy Group´ and the ´Equine Congenital Cervico Thoracal Anatomical Variation Group´.
Tabular CV Information
Year of birth: 1975
Approbation: 2000
Doctorate: 2004 
´Der Einsatz der Extracorporalen Stoßwellentherapie zur Behandlung des Podotrochlose-Syndroms`.
(´Application of Extracorporeal Shock Wave Therapy for treatment of Navicular Syndrom in Equines.´)
2000
Bell Equine Veterinary Hospital (Internship) – Mereworth / Kent
2000-2004
Tierärztliche Klinik Bingerwald – Waldalgesheim
2004-2005
Tierärztliche Klinik für Pferde Lüsche (Internship) – Bakum-Lüsche
2006-2011
Tierklink Belm – Osnabrück
2011-2016
Tierärztliche Klinik für Pferde Altforweiler
since 2016
Tierklinik Lüsche GmbH
2007                                     
Recognition as equine osteopath
DIPO – Deutsches Institut für Pferdeosteotherapie – Dülmen
(German institute for equine osteopathy – Dülmen)
2007
Recognition as equine physiotherapist
DIPO – Deutsches Institut für Pferdeosteotherapie – Dülmen
(German institute for equine osteopathy – Dülmen)
Recognition as osteopath/physiotherapist
by German National Federation (FN) – Warendorf
2009
Certificate as Animal Chiropractor
IAVC – International Academy of Veterinary Chiropractic – Sittensen
IVCA – International Veterinary Chiropractic Assocciation
2009-2020                          
Private Lecturer (IAVC)
IAVC – International Academy of Veterinary Chiropractic – Sittensen
2011
Board Certified Specialist in Equine Medicine (GER)
(authorization for advanced training)
(certified by German Chamber of Veterinarians)
2013                                     
Board Certified Specialist in Equine Chiropractic (A)
(certified by Austrian Chamber of Veterinarians)
2016
Associate Lecturer at Veterinary University of Leipzig
(Veterinärmedizinische Fakultät Leipzig – Veterinäranatomie)
since 2016                         
Associate Lecturer at Veterinary University of Giessen – GER
(Justus-Liebig-Universität Gießen – Professur der Chirurgie des Pferdes und Professur der Veterinäranatomie)
since 2017
Senior Vet and Assistant Medical Director in Rehabilitation
Equine Hospital ´Tierklinik Lüsche GmbH´
since 2020
Member of the International Laterality Research Team
since 2020
Co-Founder and Lecturer ABnR – Akademie Dres. Blum&Rohrbach Veterinäre Part GmbB 
back to Speaker overview